Turn an Apple a Day into Two Apples a Day
When you use your Bridge Card, Double Up matches your fruit and vegetable purchases dollar for dollar, up to $20 a day. That means you and your family get twice the fresh fruits and veggies.
If you have a Bridge Card, you're automatically eligible for Double Up. It's easy as pie.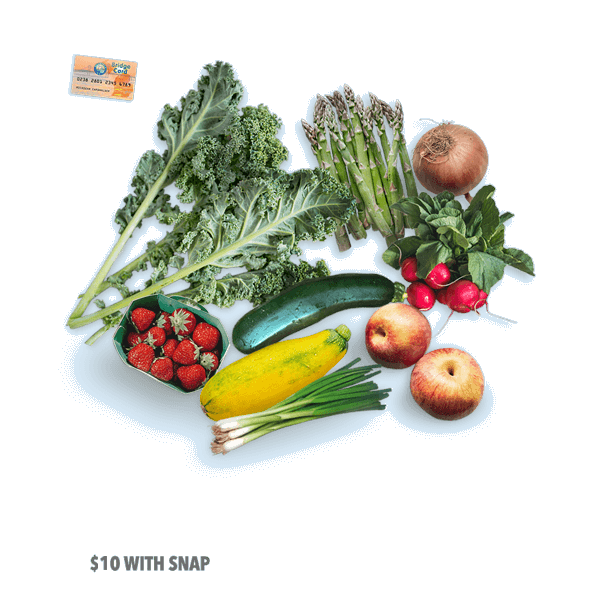 Help Double Up Take Root in Your Community
Put more fruits and veggies on the plates of those who need it. Put money in the pockets of Michigan farmers. Nurture your local community.
Offer Double Up at Your Store, Local Farmers Market or Farm Stand
Help People in Your Community Bring Home More Fruits and Veggies
Double Up Makes Michigan Stronger
Stories from our community and our friends at StoryCorps
DOUBLE UP SUPPORTS FAMILIES
As single fathers, Anthony and Jesse use Double Up & SNAP to provide for their families.
DOUBLE UP SUPPORTS FARMERS
After he left the Marines, Jeremy's next mission was to feed his community.
DOUBLE UP SUPPORTS COMMUNITIES
Eleanor and Tabatha want to create change so no one grows up without enough food, like they did.